Pay Day Loans
Wipe Your Pay Day Loans Forever!
If you qualify, filing for bankruptcy in Washington State will wipe out 100% of your Payday loans in almost every case.
Stop struggling. Get out of debt now!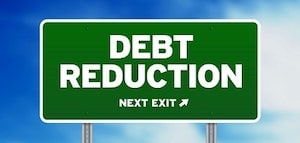 Bankruptcy can stop the cycle of Payday loan debt once and for all. Some Payday loan companies will try to tell you that you cannot discharge a pay day loan in bankruptcy. This is not true. In fact, it is the complete opposite of not true! Nothing could be further from the truth. In nearly every bankruptcy case we file, our client's Payday loans are completely wiped out.
I mean, they are totally and 100% discharged without our client ever paying a dime on them. The Payday loan companies want you to believe that the debts you owe them are someone "immune" from being discharged in bankruptcy. But, in reality, nothing could be further from the truth.
Our bankruptcy lawyers want you to know that you have very important legal right and options when it comes to these kinds of predatory loans, and we have wiped out millions of dollars of high interest short-term loan debt from companies like Moneytree and Payday loans. Moneytree and other types of "payday" loans are a classic example of the type of unsecured debt that is nearly always wiped out in a Washington State bankruptcy.
Here's the simple truth. You cannot waive your right to discharge a debt in a contract. It's going to be included in any every bankruptcy petition that is properly and legitimately filed. And Payday loans are nothing more than an unsecured contract debt. In fact, when it comes to payday loans in Washington State, you have very important legal rights.
As long as you intended to pay the loan back when you took it out, it can be discharged. As with any debt, if you defraud a pay day lender and they can prove fraud in bankruptcy court, the debt is not discharged. However, filing and proving such a case, which involves a separate lawsuit, is expensive and very difficult. The amount involved in a typical pay day loan make it not worth the effort for a pay day loan company.
Because a "pay day" loan is backed up by a personal check, you may have to put a stop payment on the check or open a new bank account if you are getting ready to file a bankruptcy and a pay day loan is about to go through. If the pay day loan comes due after you file, they can not cash the check.
It does not matter whether you are making installment payments on a pay day loan, have been in default for a while or are being sued or garnished by a pay day loan company. The debt is dischargeable. The only worry you have is whether they have a case of fraud against you. In the overwhelming majority of cases, however, there is no fraud involved on the part of our bankruptcy clients and the debts are completely discharged. Again, so long as you intended to pay the loan back when you took it out, it can be discharged.
Pay day loans are short term, high interest loans that a borrower writes a check for post-dated to pay day. The check is for a higher amount than the amount borrowed, which results in a very high rate of interest. Often you are able to roll over these loans if you are not able to pay the loan back on pay day. Once someone gets into the pay day loan cycle, it can be very difficult to get out. Our bankruptcy legal services offices are conveniently located in Seattle, Bellevue, Everett, Tacoma, and Olympia. Our payday loan attorneys serve bankruptcy and payday loan debt relief clients throughout the Greater Puget Sound Region, including all of King County, all of Pierce County, all of Snohomish County, and all of Thurston County.
Pay day loans are 100% dischargeable in a Chapter 7 bankruptcy and are almost always completely wiped out in a Chapter 13 bankruptcy too.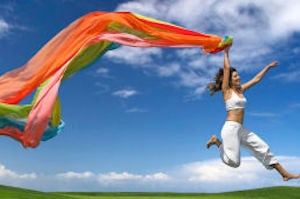 Pay day loans are easily discharged in bankruptcy. Many employees of payday loan companies tell their customers that these debts are not dischargeable in bankruptcy. Perhaps they even believe that themselves. Some pay day loan companies write provisions into their contracts that say the debt can not be included in a bankruptcy. In our experience, these kinds of provisions are not enforceable.
In our opinion, many "pay day" loan companies are nothing more than predatory lenders who prey on people who are financially down on their luck. They can also be quite nasty and vicious when it comes to trying collect their money. Bankruptcy law does not allow contracts that waive the right of someone to discharge it in bankruptcy. Sometimes a pay day loan company will tell you that you can not discharge the debt because writing a bad check is fraud or illegal.
It is true that knowingly writing a bad check is fraud. If you write a check for goods and services knowing that you do not have the money in the account or the account is closed, you do not have the intention of paying the loan back. You are intentionally deceiving the person or business you are writing the check to. Pay day loans are totally different. You are not telling the pay day loan company that the check is no good when you borrow the money.
Quite the opposite, you are telling them it will be good in the future. If you are wrong and for some reason you can not pay the debt when it comes due, it is like any other debt in bankruptcy. You intended to pay it when you took it about but circumstances changes (or perhaps didn't improve as you expected) and later you can not pay it. Of course, if you take out a pay day loan with the intention of not paying it, then that is fraud. At that point the pay day loan companies recourse would be to file a case against you in bankruptcy court to prove you committed fraud, which is expensive and hard to prove.
You may want to close a bank account that a pay day loan is written on as you plan your bankruptcy. This may be easier, more predictable and cheaper than putting a stop payment on the check. It would be best that you open a new bank account before filing bankruptcy. If you overdraw your old bank account, you could find it difficult to open a new one.
If you have questions about your legal rights and options when it comes to Payday loans and Moneytree loans and bankruptcy, we invite you to call our offices for a free, no obligation legal consultation. One of our bankruptcy attorneys can help you to understand your legal rights and debt relief options when it comes to these kinds of high-interest predatory loans..