Medical Bills
Bankruptcy wipes out all medical bills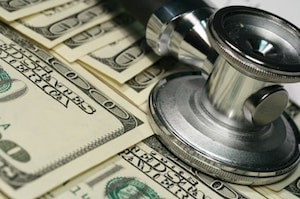 No one sets out in their adult life to slam head on into a medical emergency. But, it happens. And, in today's health care world, it can be financially devastating. In most cases, insurance only covers so much. The remaining expenses not paid by your insurance company are often overwhelming. This often results in a kind of financial death spiral where even the hardest working folks have no realistic chance of ever recovering.
Our debt relief team gets it. We are a dedicated team of bankruptcy professionals who are committed to helping you understand your legal rights. Over the years, our bankruptcy attorneys have helped hundreds of good people just like you who got wiped out by a medical crisis. Our lawyers understand the double whammy effect of having to care for a sick or injured love one while being mercilessly hounded by hospitals and debt collectors day and night.
Whether it involves you, your spouse, your children, a parent, or another loved one, these kinds of financial emergencies often come out of nowhere. Our health care emergency and medical bill bankruptcy attorneys want you to understand that the debt relief laws are here to protect you during these difficult and frustrating times. And, bankruptcy may be the solution to all of your financial problems.
From our bankruptcy legal services offices in Seattle, Bellevue, Everett, Tacoma, and Olympia, we serve the Greater Puget Sound Region. If you have questions about how filing for bankruptcy can ease your financial burden when it comes to eliminating all medical emergency and healthcare crisis related bills and debts, we strongly encourage you to call us immediately for a free, no obligation initial consultation.
Let us help you to understand the true financial power of our bankruptcy laws. We can often pre-qualify you over the phone based on a series of brief questions regarding your household income over the last six months, your monthly expenses, your debts, and your assets. You don't have to keep agonizing and struggling every month. Help is available. Call now for a free consultation.
If you qualify, we can help you wipe out your medical bills in a Chapter 7 bankruptcy in as little as three or four months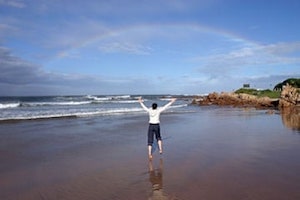 It is well understood by judges, trustees, and attorneys that medical debt is a major cause of consumer bankruptcy. Medical debt is always wiped out in bankruptcy. The financial trouble caused by an unexpected illness or accident is enough to drive almost anyone to their financial knees. Fortunately, our bankruptcy laws are here to protect you and your family when health care crisis strikes.
Many of our bankruptcy clients facing a medical emergency are forced to miss work or even lose their job, whether they are the person struck by illness or a loved one. In today's upside down healthcare world, our parents often face a medical crisis without the resources to cover their illness. In these cases, our clients are often compelled to leave their jobs in order to take care of their mother or father. No one should be faced with financial ruin for making this decision. But, it happens.
And, if the medical crisis affects you our your spouse, even if you have insurance, a major illness, surgery or injury can often be too much for the average person to bear. With deductibles higher than ever, even a moderate medical emergency can be financially devastating. It often quickly wipes out whatever savings are available and then you are forced to run up large credit card bills, or worse, raid your retirement account. This is almost always your worst option since nearly all pension plans and retirement accounts can be fully preserved in a bankruptcy filing.
Fortunately, the law offers a fresh start in bankruptcy. Our bankruptcy attorneys are skilled at maximizing our clients relief under the Bankruptcy Code, including discharging or wiping out 100% of all debts associated with a medical emergency or healthcare crisis.
And, the good news is that we can often do it very quickly. Many of our clients are able to qualify for Chapter 7 bankruptcy protection and relief. If you are able to do so, we can often completely eliminate all of your medical bills and health care-related debt in as little as three or four months. Take a minute and let that fully sink in. Imagine what it would be like to NEVER have to pay another medical bill again, EVER!
This may seem like the stuff of myth and legends. But, our lawyers are here to assure that it most certainly is not. It is the power of bankruptcy. Indeed, nearly all of bankruptcy clients who are facing a healthcare-related financial crisis are able to completely wipe out and discharge 100% of their medical bills by filing for bankruptcy here in Washington State.
Our bankruptcy and debt relief attorneys serve clients throughout Northwest Washington. With bankruptcy offices in King County, Pierce County, Snohomish County, and Thurston County, we can accommodate your schedule for a convenient time to meet. We also offer affordable payment plans that will fit your budget. A medical emergency doesn't have to bring you to your financial knees. The Federal and Washington State bankruptcy laws are here to help. Call now to see if you can qualify.
Let our lawyers help you to protect your personal injury settlement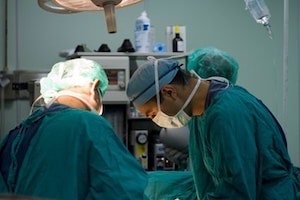 If you suffer an accident, the trustee in your case will want to know whether anyone is at fault. Even if you have not filed a case, the trustee can step into your shoes, hire an attorney and sue a person who is responsible for your injury. You can protect part of the recovery with your personal injury exemption. Our bankruptcy attorneys will explain how this works during your initial consultation.
If you have an attorney handling your injury case, the attorney and some medical creditors will probably be paid before taking into account your exemption and anything left over for creditors. A debtor with substantial medical debt will be asked if there is a possible lawsuit involved. You have to tell the truth so this is an important detail to discuss with both your bankruptcy lawyer and your personal injury lawyer.
If your medical debt is the result of an injury that you can sue someone for, the potential recovery is an asset in your case. The trustee assigned to your bankruptcy case will ask you whether your medical debt was for an injury for which you have a personal injury claim or legal right to sue another individual for damages. You must explain the situation accurately and disclose all such claims to the best of your ability or you could be charged with bankruptcy fraud.
Even if you have not talked to an attorney about your injury, the trustee could take over the case and sue on your behalf. If you think you are in this situation, talk to one of our medical debt bankruptcy attorneys about your important legal rights and exemption options. Our medical bill relief lawyers will do everything legally possible to protect you and your personal injury claim.
If I wipe out and discharge my medical bills and debts in a bankruptcy, will I still be able to get medical treatment, especially from my current provider?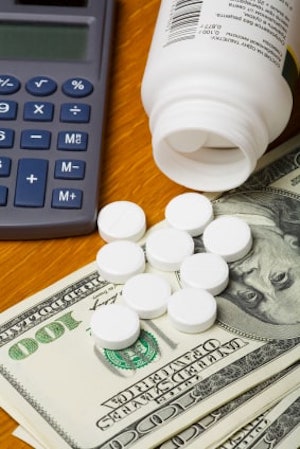 Many people with medical debt worry about being able to return to their caregivers if they are wiping out debts owed to doctors, dentists, or clinics. In most situations, you have nothing to worry about. Most larger clinics or hospitals will continue to treat someone who has wiped out a debt to them in bankruptcy. It is possible that an individual doctor or dentist will not want to continue to treat you if you discharge a debt.
Paying a medical provider before filing a case can cause problems because the payment can be "undone" if it is seen as unfair to other creditors. It is permissible, however, to pay anyone voluntarily after filing a bankruptcy, even if the debt is wiped out. Our Washington State medical bankruptcy lawyers will help you to understand how the laws regarding repayment, both before and after filing your bankruptcy petition, work and operate.
Our lawyers will help to maximize your protection and your medical debt relief under the Bankruptcy Code. There is no doubt that medical debt is a huge problem for consumers in the United States. As noted above, even people with health insurance can find themselves in unmanageable debt because the percentage of a large hospital bill they are responsible for can be huge.
According to many national studies, medical debt is a leading cause of bankruptcy in the United States. Here's what you need to understand about medical bills and health care related debt: It is always dischargeable in bankruptcy. It is classified as a "general unsecured debt", which is the lowest priority category of debt in bankruptcy. This means that our bankruptcy attorneys can almost always wipe out and completely discharge 100% of your medical debts.
Let our Washington bankruptcy attorneys help you to understand how filing for bankruptcy can wipe out 100% of your medical bills
Is there a special type of "medical bankruptcy" that I need to file?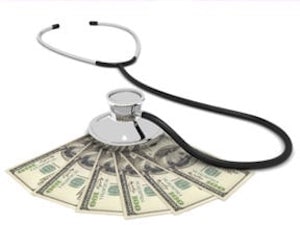 Some people believe there is a special kind of bankruptcy known as a "medical bankruptcy". There is no such classification, though many bankruptcies occur primarily for medical debt. You have to include all your debt in any bankruptcy. If there is doctor you particularly like, you can always make a voluntary payment after your debt is discharged. If you make a payment over $600 within 90 days of filing your case, however, the trustee could recover that money from the doctor.
Many clinics, hospitals, and doctors will continue to treat you even if you discharge a debt to them. But, again, some may not, especially smaller doctor or dentist's offices. More often than not, you do not have to worry but you may want to ask your doctor if this of great concern to you and you believe that filing for bankruptcy protection is imminent.