Home Foreclosure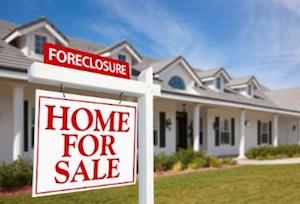 If you qualify, our Washington State Chapter 13 bankruptcy lawyers can help you save your house from being sold at a foreclosure auction.
Like any attempt to collect a debt, a home foreclosure is stopped immediately by the filing of a bankruptcy. Mortgage companies foreclose when a home owner stops making mortgage payments. Usually the mortgage company does not start a foreclosure until a borrower is at least a few months behind. The end result of a foreclosure is the sale of the property at an auction. Our Washington State home foreclosure lawyers and bankruptcy attorneys are skilled and experienced at stopping home foreclosure auctions dead in their tracks.
If you can qualify for Chapter 13 bankruptcy protection, we can help you save your home from the auction block. The process of getting your home to a foreclosure auction or sale typically starts at least four months in advance. The sale can not occur until a mortgage company serves a notice of default and 120 day pass after that. Before servicing the notice of default, Washington law requires that the mortgage company offer the home owner an opportunity to meet with a bank representative to discuss modification, cash-for-keys or the possibility that they are wrong about the default. This law can work to delay the process a little further.
A bankruptcy can stop the foreclosure process up to the point the property is sold at auction. A Chapter 7 bankruptcy will only stop the foreclosure temporarily. If the mortgage company is not getting payments during a bankruptcy, they can ask the bankruptcy judge for permission to start the process up again where it left off. In some cases, the Chapter 7 trustee will stop the process to look into a short sale of the property.
If the trustee tries a short sale to get some money for unsecured creditors, it could keep you in the home a few more months. In some cases, the home owner is able to qualify for a mortgage modification during a Chapter 7. At the very least, a Chapter 7 stops a foreclosure and give the home owner some breathing space.
Learn how a Chapter 13 bankruptcy could offer a permanent solution to your pending house foreclosure.

Our Washington home foreclosure lawyers are here to help you understand real property rights and how the bankruptcy laws are in place to help you protect your house.
A Chapter 13 offers a long-term solution to your home foreclosure problems. The Chapter 13 plan allows a debtor to make up delinquent mortgage payments over five years. Of course, the debtor also has to make the current mortgage payments during this time. A Chapter 13 bankruptcy also allows a home owner to strip off a second mortgage when the home is now worth less than the balance of the first mortgage.
By consolidating back mortgage payments with other debt, a Chapter 13 can stop a foreclosure dead in its tracks and offer a way to get back on track. This solution is often perfect for someone who got behind on mortgage payment during a financial crisis and is able to get back on track but unable to come up with the entire amount of the mortgage default before the house is sold in foreclosure. A good home foreclosure attorney understand how to structure your Chapter 13 bankruptcy plan in a way that both maximizes your protection while also wiping out the maximum amount of debt.
Foreclosure is a mortgage company's way of being paid when someone isn't making the mortgage payments. A mortgage company does this by forcing the sale of the property at auction so its loan can be paid. In Washington State, most foreclosures start with a notice of default. This notice isn't sent out until someone is at least three months behind in payments.
Our Washington State foreclosure lawyers will fight to keep you in your house
Washington's bankruptcy laws also provide home owners with additional protections when it comes to home foreclosures and trustee auctions.
Washington provides extra protection for home owners by requiring that mortgage companies give the home owner the opportunity for a meeting and mediation to discuss other options, such as cash for keys, short sales, and mortgage modification. A mortgage company can not send out a notice of default until someone has the opportunity for a meeting and mediation. An auction cannot occur for at least four months after the notice of default is sent out.
A bankruptcy filing stops the foreclosure process as long as it is filed before the auction. A Chapter 7 will stop the foreclosure temporarily. A mortgage company can ask the bankruptcy judge to allow the foreclosure to continue in as little as a month, though it usually takes longer. Most Chapter 7 bankruptcy cases here in Washington State last only three months and after that time a mortgage company can continue the foreclosure without a judge's permission.
Sometimes a trustee will look into a short sale of distressed properties in Chapter 7 and that can actually give the home owner more time in the home. A Chapter 7 bankruptcy may allow a home owner to catch up on the mortgage themselves by wiping out other debt or stopping a garnishment. Many home owners qualify for a mortgage modification after filing a Chapter 7 because they are more likely to be able to pay the modified mortgage after wiping out all of their unsecured debt.
If you have questions about whether or not a Chapter 7 bankruptcy might be able to help you stop your home foreclosure auction and try to keep your home, we encourage you to call our law offices immediately for a free, no obligation consultation. One of our attorneys be glad to discuss our bankruptcy and our home foreclosure legal services, as well as how we can help given your unique facts and circumstances.
A Chapter 13 bankruptcy offers a long-term plan for catching up on late mortgage payments after stopping the foreclosure. You have to be able to catch up on the mortgage within five years. These mortgage arrears are consolidated with other debt. You can pay unsecured debt for pennies on the dollar depending on what you can afford, while paying down your mortgage arrears throughout the life the plan.
If you qualify, you can also remove a second mortgage from your property, as long as the property is worth less than the balance on the first mortgage. Home owners can also continue to pursue a mortgage modification while in Chapter 13. Our home foreclosure lawyers want to help you stop your house from being put onto the auction block. Call now to learn more about your legal rights and options when it comes to home foreclosure and how bankruptcy might be able to help.