Wipe Out All Medical Bills!
Auburn Bankruptcy Attorneys
Eliminate all medical bills now! Wipe out your medical debts forever! Never pay your hospital bills again!
What happens to my medical bills when I file for bankruptcy? Filing for bankruptcy wipes out all medical debts and hospital bills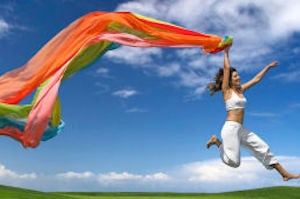 Are you drowning in unforeseen medical bills and hospital expenses? Are you frustrated with the current state of our healthcare system and the lack of coverage, even when you have health insurance. Our Auburn bankruptcy attorneys understand. Medical bills, hospital costs, and healthcare related expenses are one of the primary driving forces behind many people needing to file for bankruptcy.
When it comes to wiping out or "discharging" medical and hospital bills, our Auburn bankruptcy attorneys want you to know that you have very important debt relief legal rights and options. Medical bills are always discharged in bankruptcy. Even people with health insurance face high medical bills sometimes. Not only that, an injury or an illness can put someone out of work for an extended period of time, adding to the financial burden of medical bills. Everybody in the bankruptcy court system is sympathetic with the plight of a debtor facing financial ruin because of medical bills.
Many people who file bankruptcy worry that their favorite doctor will not treat them after filing bankruptcy. Most larger clinics and hospitals will continue to see you if you discharge a medical debt to them in bankruptcy. You may want to discuss it with your doctor. If you make a payment of over $600 within 90 days of filing your case, that is considered an unfair preference to one creditor and the trustee can sue that creditor to take the money back and divide it evenly among all the creditors.
Our bankruptcy attorneys are also frequently asked about "special" doctors that our clients want to pay and not discharge. There is nothing wrong with paying a creditor voluntarily after bankruptcy even though you are under no legal obligation to do so because the debt was discharged. Therefore, if you really insist upon paying a favorite doctor, you should do so after your bankruptcy is over.
Our Auburn bankruptcy lawyers have discharged millions of dollars in medical expenses, hospital debts, and other healthcare related expenses over the years. When it comes to medical bills, filing for bankruptcy is often the best option. Costs can quickly spiral out of hand. And, with the current state of our healthcare system, many of our clients find themselves overwhelmed by medical emergencies and their attendant costs.
One final note about medical debts and personal injury lawsuits
If you have a lot of medical debt listed on your bankruptcy petition, the trustee will want to know whether you have a personal injury suit or the right to sue someone. Damages in a personal injury suit are supposed to make you whole – to get you back to the place before your accident to the extent possible.
Here's what you need to understand about personal injury damages and bankruptcy. Around $20,000 is exempt under federal and state law. If your medical bills are the result of an injury that you have or can sue somebody over, you should discuss this with both your bankruptcy attorney and your personal injury lawyer before you file your case.
If you have questions about your personal injury case and the related medical expenses, it's important to speak with an experienced Washington State bankruptcy lawyer before filing. We're here to help. Our King County bankruptcy attorneys are experienced and aggressive debt relief advocates for those who are drowning in medical bills. Call now to learn more about how bankruptcy can help.