Home Foreclosure in Kent
Do you live in Kent, Washington? Are you facing a home foreclosure?
Our Kent home foreclosure lawyers are here to help!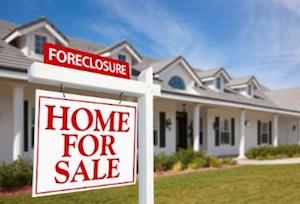 If you are facing foreclosure, a bankruptcy filing is one option that can allow you to keep your home. As soon as you file a case, bankruptcy's automatic stay is put into effect. The stay stops all debt collection including foreclosure. You can stop the foreclosure up to the date the property is sold at auction. It doesn't matter if the foreclosure was started by a mortgage company, a tax authority or a homeowners' association. The bankruptcy stops it dead in its tracks.
Most foreclosures are on behalf of a mortgage company. The foreclosure does not come out of nowhere. First, a mortgage company will file a notice of default, usually three or more months after you stop paying your mortgage. If you have received a notice of default, it's important not to just bury your head in the sand and hope for the best.
The overwhelming majority of home owners in Kent that fall into arrears and end up facing a default notice and a potential foreclosure are never able to get ahead of the financial curve. Statistically, very few city of Kent residents are able to get their mortgage current without the help of something like filing for Chapter 13 bankruptcy.
Our Kent bankruptcy and home foreclosure lawyers are experienced at helping homeowners prevent a trustee from auctioning off their home. But, it's important to contact us as far in advance of your home's proposed auction as possible. It's true that we can often save a home facing imminent foreclosure, but this is never an ideal situation. It's always best to properly prepare your bankruptcy petition well in advance of your foreclosure date. This helps prevent a lot of potential problems that can arise from a petition that is hastily filed just to stop a foreclosure sale.
How can our Kent home foreclosure attorneys help you and your family stay in your house?
Once the notice of default is filed, the clock starts ticking and things happen pretty quickly. Now, your Kent home is not going to be auctioned off in a month or two. And, every situation is unique. But, in general, and depending on the timing of the various notices that are required to be served, most people only have about 120 days before an uncontested non-judicial foreclosure becomes final. That may seem like a lot time. Trust us. It's not.
In Washington, a homeowner has additional protection because the mortgage company must give you an opportunity to meet with the mortgage company and mediate the default before sending the notice of default. At this meeting, you can discuss a mortgage modification, a short sale or cash for keys. If you have recently been served with a Notice of Default, it is imperative that you not just blow it off and hope for the best. If you have a steady income, our Chapter 13 bankruptcy lawyers may be able to help you save your house before it ever comes close to being auctioned off.
Which bankruptcy chapter has the best chance of helping me save my home from auction?
Chapter 7 bankruptcy?
Chapter 13 bankruptcy?
What about a Chapter 7 bankruptcy? Will this help me save my home? A Chapter 7 will only stop the foreclosure temporarily. A mortgage company can start the process up again in as little as a month, though it usually takes longer than that. Chapter 7 does not offer a long-term solution other than allowing you to concentrate on catching up on your mortgage by eliminating other debt. If you are not too far behind on your mortgage and can qualify for Chapter 7 protection, this might be a good option. For many, however, they are too far behind in their arrears or they make too much money to qualify for Chapter 7 bankruptcy protection.
In these situations, a Chapter 13 bankruptcy often offers a long-term solution. You can pay the default in your mortgage payments over as much as five years. Of course, you must keep current with your mortgage payments in addition to making up the default. If you are not able to make your current mortgage payments a Chapter 13 may not help. However, a Chapter 13 plan offers a comprehensive way of dealing with all your other debt at the same time.
If you think you may be headed for foreclosure, you should start exploring your options immediately. our Kent foreclosure lawyers are her to help. Though you can stop the foreclosure up to the point it is sold at auction, bankruptcies are more difficult when you are dealing with an emergency. In addition, you can give yourself more time and learn of more options by asking the mortgage company for a meeting and a for mediation to deal with the foreclosure.
Our bankruptcy attorneys are highly experienced when it comes to home foreclosure and your legal options. If you have questions about your home and whether or not bankruptcy is your best option for saving it from being auctioned off, we highly recommend that you speak with one of our Kent bankruptcy lawyers at soon as possible.